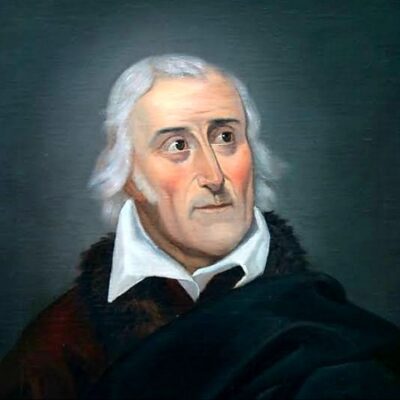 Lorenzo da Ponte: Mozart's librettist, Venice's outcast
Lorenzo da Ponte, Venetian-born librettist and adventurer, wrote the words for 28 operas by 11 composers, including three of Mozart's best – Don Giovanni, The Marriage of Figaro and Così fan tutte. But Da Ponte's own life was colourful enough to make an opera of itself: A Jewish-born Catholic priest runs off with a woman, fathers two children, takes refuge in a brothel, becomes a famous court librettist but skips several cities in Europe before taking off to America to live the American dream.
Born to Jewish parents on the Venetian mainland as Emanuele Conegliano, Da Ponte takes the name of the bishop who converted him to Catholicism. He studies to become a priest but excels at poetry. As an ordained priest he moves to Venice where he takes a mistress with whom he has two children. When the scandal breaks, he is charged with "abduction of a respectable woman" and "public concubinage" while living in a brothel. Found guilty, he is banished from Venice.
Da Ponte then moves to Vienna where, with the help of imperial court composer Antonio Salieri, he becomes a librettist. He collaborates with multiple composers, including Mozart. Due to court intrigues, he loses his job in Vienna and heads to Paris. With the French royal court becoming a no-go zone after the French Revolution, he ends up in London where lands in ever more trouble. Eventually, he does what Europeans facing debtor's prison tended to do at the time: he emigrates to America.
It's strange to think that the man who wrote Mozart's librettos spent the latter half of his adult life in New York and Pennsylvania. He runs a boarding school, a bookshop and a grocery store before he teaches Italian lessons and becomes a professor at Columbia University. In New York he also manages to restart a musical career as a producer of opera. When he dies, he's treated to a funeral at New York's St Patrick's Cathedral. Not too bad for a Catholic priest who had dropped the Bible.
Almost everyone now agrees that Da Ponte supplied Mozart with better texts than the composer had ever worked with and that their three operas are among the greatest in the repertoire. But Da Ponte's contribution has often been put down to mere cleverness, not art like Mozart's. All three librettos he wrote for Mozart, however, show a brilliant grasp of the Italian literature and the Italian idiom: two things that Da Ponte had and Mozart didn't. That would make Da Ponte a fellow genius.