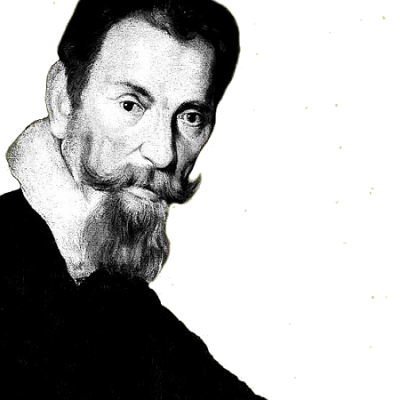 Monteverdi: Venice's decadent musical maestro

Claudio Monteverdi, whose long musical career culminated in Venice, was the first great composer of opera – a new genre on the threshold between the Renaissance and Baroque. As a musician known to blow academic rules out of the water by bringing words to life through novel harmonies, he's hailed as the creator of modern music. Like Beethoven some 200 years later, he mastered the musical tradition he inherited – the choral masterpieces of the Renaissance – and accelerated the shift towards the Baroque.
Monteverdi's music reaches back to the medieval tradition, traverses the late Renaissance madrigal, explores and redefines the early Baroque opera and lunges forward into the modern world. Composing in nearly all the major genres of his period, he instigated a genuine paradigm shift in musical thinking. As an outstanding madrigalist and a composer of monumental church music, Monteverdi also did much to bring a "modern", secular spirit into both genres. His main achievement, however, lies in opera.
Although not the inventor of the musico-dramatic form, his impact in establishing this emerging genre was incalculable. Monteverdi dug deep to reveal the emotional, lyrical, musical and dramatic possibilities of the opera. His depth and artistic qualities are entirely comparable to those of Mozart, Verdi and Puccini. Monteverdi's L'Orfeo is the earliest opera in the repertoire that continues to be performed regularly around the world as does L'incoronazione di Poppea, his late work composed in Venice.
It was in Venice where the composer, who was born in Cremona and matured at the Gonzaga ducal court in Mantua, spent the last three decades of his life. Venice at the time was one of the most prosperous trading centres and the capital of an extensive maritime empire. Monteverdi was employed as maestro di capella at St Mark's Basilica, one of the most prestigious musical appointments in Europe. It was in Venice where the composer died and was buried in the church of Santa Maria Gloriosa dei Frari.
But being modern at the turn of the 17th century wasn't always smooth sailing. Monteverdi expanded musical vocabulary to unparalleled levels of dissonance. By the time he composed his Vespro della Beata Vergine, everything was thrown into the melting pot to produce music with hints of the erotic. Such "modernist" tendencies attracted criticism, not least from the conservative music theorist Artusi who cited Monteverdi's use of irregular dissonances as an example of modern musical decadence.