Fra Mauro: Venice's genius mapmaker
Famous for his cartographic skills, Venetian monk Fra Mauro took advantage of Venice's international traffic to create what experts now say may be the first modern world map, complete with surprising accuracy.
Richard Wagner: Death in Venice

If I'm going to die, why not do it in Venice. Thus thought to himself Richard Wagner, the great German composer of opera and never one to downsize. Like many others like him, Wagner had a longstanding love affair with Venice.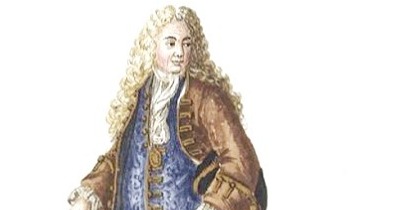 Consul Smith: The ambassador for Venice and Canaletto

Joseph Smith, the legendary British consul to Venice, was an ideal diplomat: beneficial for both the country he represented and that to which he was accredited. He made Canaletto a household name in England to this day.
Barbara Strozzi: Venice's 'bad girl' Baroque composer

In 17th-century Venice, much like elsewhere at the time, a woman's place was by her husband's side. While good girls sat at home, bad girls – or courtesans – did inappropriate things like composing music or singing.
Pietro Bembo: Venice's first Italian

The legacy of Pietro Bembo has lived on the lips of Italian speakers to this day. He codified Italian spelling and grammar and, unusually for a Venetian, argued for 14th-century Tuscan dialect to become standard Italian.
Paolo Sarpi: Venice's Protestant reformer

Once described as "a Protestant in friar's clothing", Paolo Sarpi – one of the best Catholic theologians of his time – became notorious as the defender of Venice against the papacy during the Venetian Interdict.
Pietro Aretino: Venice's adopted libertine

A versatile writer, Aretino wrote about art, food, sex, politics and war. His style was vigorous in the spirit of sprezzatura – the art of studied carelessness that brings Renaissance Venice to life in an extraordinary way.
A grave encounter: Stravinsky and Diaghilev in Venice

The composer and the impresario are both buried a few metres apart in the Orthodox section of the cemetery on the island of San Michele. Unlike Diaghilev who died in Venice, Stravinsky did wish to be interred there.
Monteverdi: Venice's decadent musical maestro

Claudio Monteverdi, whose long career culminated in Venice, was the first great composer of opera – a new genre between the Renaissance and Baroque. His modernity, however, was often dismissed as decadence.
Marco Polo: Venetian patron of travel

The name of Marco Polo, Venetian merchant and adventurer, is one that everyone now associates with travel and discovery. Despite a sometimes sceptical reception, his travel memoir became one of the first bestsellers.
Caterina Cornaro by Gentile Bellini – and beyond

Caterina Cornaro, the Venetian-born Queen of Cyprus, was an important figure in Renaissance politics, diplomacy and arts. Her iconic portrait by Gentile Bellini now hangs at the Museum of Fine Arts in Budapest.
Scarpa's Venice is both ancient and modern

Carlo Scarpa, the post-war modernist Venetian architect known for his reimagining of public spaces – including that of the Accademia, has demonstrated how a city like Venice could be both antique and up-to-date.
Casanova: Much more than the archetypal Latin lover

Giacomo Casanova, the legendary Venetian seducer, was much more than the byword for the Latin lover. He was an adventurer, and traveller, but also a rogue, conman and adulterer. Above all, he was a talented writer.
Vivaldi's footsteps in Venice are elusive as his music

One of the symbols of Venice during its last century as an independent republic is Antonio Vivaldi, the composer whose works marked a turning point in the development of the concerto and shaped the classical symphony.
Teodoro Correr: Venice's first antique hoarder

Long before modern billionaires realised how hollow their lives had been without a private museum, there was Teodoro Correr. Left to Venice, his antique collection would form the nucleus for the present-day Museo Correr.
Rilke's Venice is a matter of faith

Travel for Bohemian-Austrian poet Rainer Maria Rilke served a single purpose – to seek inspiration for writing. Venice enthralled him and in his poetry about the city, two main themes prevail: affection and authenticity.
Marin Falier: Venice's black-listed doge

In the Doge's Palace, Marin Falier's face is missing among the portraits of the Venetian doges. He was only doge to be thus airbrushed from history – as well as beheaded – for attempting a coup against Venice.
Henry James's Venice is a sinking beauty

Henry James – who is considered by many to be among the greatest novelists in the English language – had an intimate relationship with Venice which gave him a profound knowledge of the city's art and architecture.
Berenson's love of Venetian art came at a price

American art historian Bernard Berenson was a major figure in the attribution of Old Masters but his financial interest in the art he was authenticating for sale has thrown into doubt many of his attributions of authorship.
Goethe's Grand Tour of Venice

Johann Wolfgang von Goethe, who is recognised as the greatest poet in the German language, wouldn't ordinarily be anyone's go-to person for travel advice for Venice had he not also written his Italian Journey.
Ruskin on Venice is a mixed bag

For anyone in love with Venice, an encounter with The Stones of Venice and John Ruskin, Victorian art critic and social commentator, is inevitable. The truth is, however, that Ruskin comes with lots of baggage.
Carlo Goldoni: Venetian theatre unmasked

Goldoni's plays replace the masked stock figures of commedia dell'arte theatre with realistic characters and well-constructed plots. In Venice itself, Goldoni paradoxically puts the city's famous masks out of use in theatre.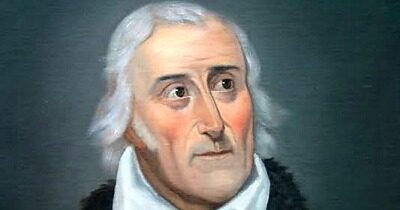 Lorenzo da Ponte: Mozart's librettist, Venice's outcast

Lorenzo da Ponte gives another meaning to versatile. This librettist wrote the words for 28 operas by 11 composers, including three of Mozart's best. But Da Ponte's own life was colourful enough to make an opera of itself.