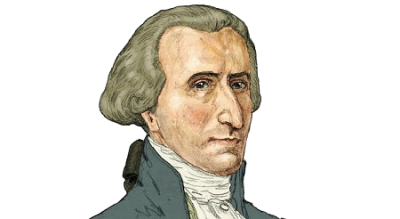 Theodoro Correr: Venice's first antique hoarder

Long before modern billionaires realised how hollow their lives had been without a private museum, there was Teodoro Correr. Born into an old patrician family in mid-1700s Venice, Correr had the means and a passion for collecting objects relating to Venetian history. All Venetian patricians were required to take up public office and Correr did so without enthusiasm. He later became an abbot and then a full-time collector. Bequeathed to Venice, his collection would form the nucleus for the present-day Museo Correr.
The truth is that Correr had the luck to be able to buy at the bottom of the market. His collecting peaked during the years after Napoleon's invasion and Venice's fall in 1797 when the uncertain times forced many patrician families to sell off their entire heirlooms. Collection after collection was up for grabs and Correr would use his connections to other patrician families to amass paintings, coins, majolica, glassware, books, engravings, gems, medals, weapons, bronzes, manuscripts and anything else he could lay his hands on.
As the collective gloom saw one Venetian family after another giving up their prized possessions in return for spot cash, Correr revealed himself, at this perilous moment, as a great Venetian patriot. He could have bought up these treasures for profit but instead he kept them at his family palazzo at San Zan Degolà. Before he died, he figured out how to keep his collection together forever: it would become a public institution under the auspices of Venice and it would be open to the public at least twice a week.
This marked the beginning of Venice's civic museums and started the current museum network in the city. After Correr's death, the collection could have easily gone into stagnation. But the museum inspired other local patriots from among Venetian collectors who would continue to donate their treasures throughout the 19th and 20th centuries. With its increasing size, the Museo Correr moved from Correr's home to the Fondaco dei Turchi and then on to the Procuratie Nuove on Piazza San Marco where it still remains.
The Museo Correr now proudly occupies one of the best addresses in town. With an entry through a grand staircase inside the Napoleonic Wing, it takes up the Imperial Rooms of the Habsburgs and stretches into Vincenzo Scamozzi's neoclassical masterpiece of the Procuratie Nuove. The collection's layout copies Scamozzi's genial interior design around square-shaped courtyards. As you survey Correr's collection while you monitor the view of the Piazza San Marco below, you marvel at the beauty of it all.